PE Film Laminated OLB (Opaque Laminating Base) Paper For Tablet Packing
OLB papers are defiant to grease & oil. Also have high confrontation to the course of air and are solid to the course of water vapour. Coating of LDPE conveys barricade properties and high temperature Seal ability. Polycoated OLB (Opaque Lamination Base) paper is extensively used as packaging material by pharma industry for tablet strip packaging. Also because of its purity, neutrality and grease resistance. it is also be- ing utilized for sweet packaging and salt, pepper, tea, packaging materials.
This Al foil, Paper & particular PE based 4ply laminate is brilliant choice for linked Pharma drug formulation packaging. We at SunPro™ Group designed extraordinary multilayer laminate that efficiently pro- tects effectiveness of ORS formulations for longer periods.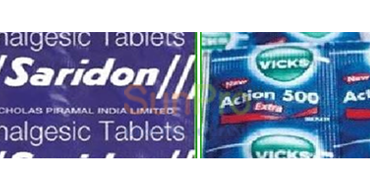 Structures:
41 Gsm OLB Base Paper/ 35 GsmPE
Availability:
Width : 1550mm
Form Available :Reel
Applications:
Packaging ofTablets
Packaging of Pharmaceuticalformulations