PHARMACEUTICAL STRIP FOIL (LAMINATED )
Aluminum Strip foil is an outstanding barrier to humidity, mist and gases. It completely blocks the passage of light and entry of unwanted odours. Each Tablet is separately guarded.
Laminated foils can be offered both un-printed and printed strip foil as per customers requirements in Foil/LDPE and Foil/HSL formations.
These are extraordinary foils with common lamination of LDPE of 150 gauge or 35-37 micron on the aluminum foils. Employed for aluminum tablet packing as strips both side with printing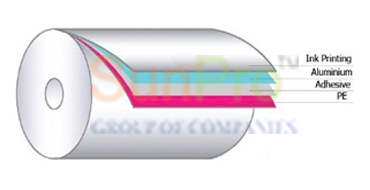 FOIL MATERIAL :
Soft fully annealed aluminium alloy AA 8011 / AA 1200 conforming to Aluminium Association specification.
| | | |
| --- | --- | --- |
| Std Foil Gauge Options | Tolerance ( +/-8% ) | Min. Bursting Strength |
| 0.025 mm | +/- 0.002 mm | 1.5 kg/sq. cm |
| 0.030 mm | +/- 0.0024 mm | 1.9 kg/sq. cm |
| 0.040 mm | +/- 0.0032 mm | 2.5 kg/sq. cm |
SEALANT :
Colourless LDPE conforming to the applicable Government regulations regarding direct contact with medicines and drugs