Tetrapack Laminates
SunPro™ Group is one of the leading manufacturer, exporter and supplier of Tetrapack material . The main material in all our packages is paperboard. We use just enough to make the package stable, without adding unnecessary weight. Paperboard is a renewable material, made from wood.​ Paperboard is the main material in Tetrapack. It provides stability, strength and smoothness to the printing surface.Tetrapack coated by LDPE. Polyethylene ​protects against outside moisture and enables the paperboard to stick to the aluminium foil. Aluminium foil ​protects against oxygen and light to maintain the nutritional value and flavors of the food in the package in ambient temperatures.
At present, our products are well accepted by the industries like Pharmaceuticals, Dairy Production ,Tea, Coffee, Milk, and other FMCG Industries.
SunPro™ Group Products is producing by using optimum virgin quality plastic and other material and are highly preferred in packaging industry for salient features like:
Attractive color combination
Clarity
Mat Glossy appearance
Light weight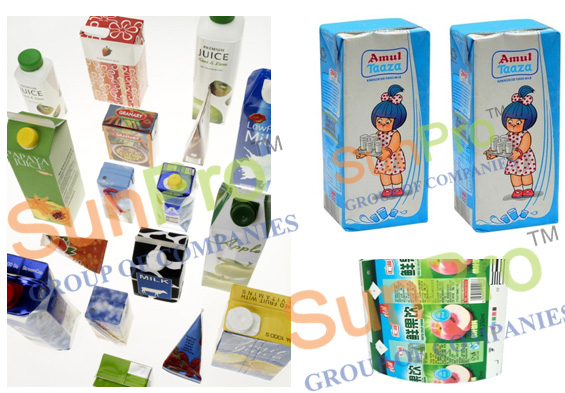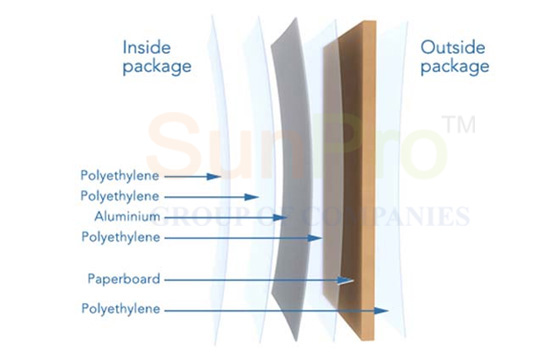 SunPro™ Group products can also be customized in terms of size, color combination, finish as per client's specific preferences.With the support of advanced process technology and effective designing and development capabilities, we have manufactured precise range of packaging products that finds application in following industries:
Pharmaceuticals Med. Disposable
Food & beverages / Confectionery
Dairy Product
FMCG industries
Tea/Coffee
Cosmetics & toiletries
Agro products
Ice Cream Sector
Stationary
At SunPro™ Group, we provide a comprehensive array of Industrial Papers and Paper Board, which is extensively demanded by many industries and printing company owing to their superior quality.