GLASSINE BLISTER ( VMCH GLASSINE )
Opaque Laminating Base (Pharmaceutical)
OLB paper has prospective relevancies in Packaging of Pharma goods. The paper is manufactured under sterile condition; it has high softness to give good printing results. It has dense construction and thus provides brilliant support for coating with PVDC, VMCH etc to developed high MVTR & OTR properties and thus avoids use of Al-foil etc delivering a bio- degradable packaging.
Sanctioned by the advanced production unit, we are presenting for our customers the mixture of Glassine Blister. Our elite variety is made from finer eminence material sourced from the well set up market vendors. Delivered in deviations of extents and thickness, the provided compilation is supremely used for secure packing of medicines. Before getting delivered, our array of Glassine Blister is worth tested on the basis of resilience and finish.
AMCH / HSL Coating Details: 3 to 5 GSM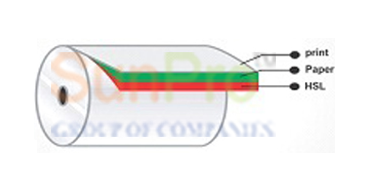 Features:
High muscle, superb exterior properties (Smoothness) & stupendous run ability.
First-class dimensional firmness and high inflexibility.
Balance basis weight & moisture profiles offers high-quality bonding with laminates.
Environment and hygiene friendly packaging alternative.
End Use:
Blister Packaging (Tablets).
ORS, ENO, etc Pouches.