Pharma Packaging Laminated Materials
Oral rehydration salt or solution (ORS) is medicinal formulation of salt, sugar & medicines. These apparatus have tremendous water loving characteristic & it unfavourably affected by changing climatic environment of country. Thus protection of this medicinal property is deci- sive job for any packaging material.
This Al foil, Paper & particular PE based 4ply laminate is brilliant choice for linked Pharma drug formulation packaging. We at SunPro™ Group designed extraordinary multilayer laminate that efficiently pro- tects effectiveness of ORS formulations for longer periods.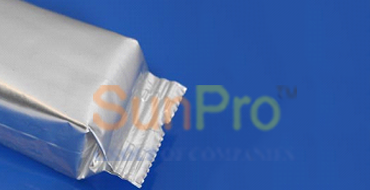 Structures:
PE + GLASSINE PAPER
PE + CHROMO PAPER
PE + POSTER PAPER
OLB Paper/ PE / Al foil /PE
Chromo Paper/ PE / Al foil /PE
Poster Paper/ PE / Al foil /PE