SunPro™ PLA Coated Poster Paper
SunPro™ Group Of Companies glanceThe PLA Coated Kraft Paper Material is ideally suited for such as Packaging bags, sugar sachet etc.! This paper looks like poly coated paper cups but is actually made from high quality pla which is plant based. This means you won't be adding to landfill or harming the environment. This is a great plastic-free alternative for any cafe or takeaway looking to make a real eco-conscious difference.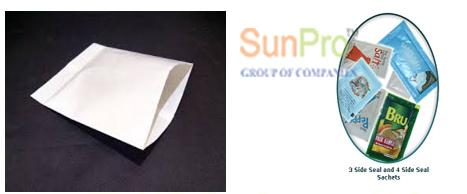 Features
Truly compostable Eco Friendly PLA coated paper
Biodegradable Paper/Boards complies with food safety requirements for direct food contact
Excellent Heat seal ability on continuous FFS machine
Excellent gas barrier
We manufacture  eco-friendly, nontoxic paper and  board
Excellent printing effect on paper/paperboard surface
Our compostable paper & board has Optimum tear strength
WHAT IS PLA – POLYLACTIC ACID?
Polylactic acid (PLA) is a biodegradable polymer derived from lactic acid.
Polylactic Acid (PLA), an affordable, recyclable, innovative packaging material made from renewable resources.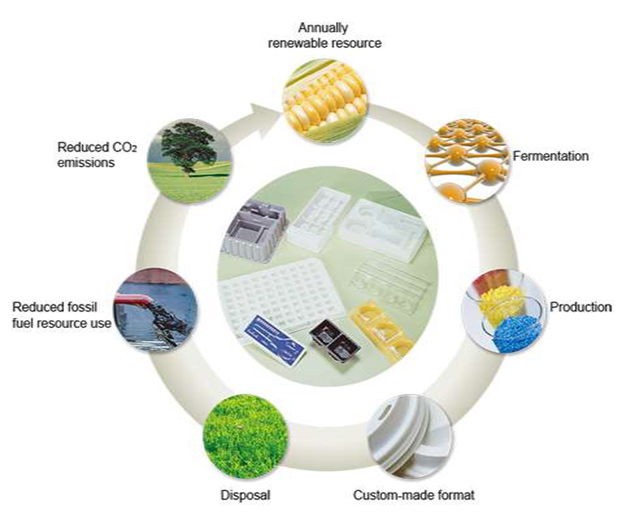 Plastic-coated paper products include milk and juice cartons, hot and cold paper drinking cups, frozen food containers, plastic lined paper bags, take-out Containers and some paper plates. Polylactide (PLA) is the most studied and easily available bio based and bio-degradable polymer. As such PLA would be a good candidate to be coated on to paper for complete compost ability at the end of life.
STRUCTURE:
PLA Coated Kraft Paper
PLA Coated Chromo Paper
PLA Coated Poster Paper
PLA Coated Glassine Paper
PLA Coated Cup Stock Papers
BRIEF SPECIFICATIONS:
Grammage

50 gsm Chromo Paper / 15 – 20 gsm Biopolymer
40 gsmGlassine Paper / 20 – 30 gsm Biopolymer
45 gsm Poster Paper / 15 – 20 gsm Biopolymer
50 gsm Kraft Paper / 20-30 gsm Biopolymer
170 – 250 gsm Cup stock board / 15 – 20 gsm Biopolymer
150 – 250 gsmFBB/SBS board / 15 – 20 gsm Biopolymer