Poly Coated Ivory Paper Board
We offer a wide variety of P.E. Coated Paper And Paper Board With or without Multi Color Rotogravure Printing that is fabricated using superior quality raw material. These packaging material are flexible in nature and can be customized in terms color combination, finish, size as per the specification provided by our clients.
Ivory coated cup paper board Structure as below bleached coated + base paper(SBS) + PE lamination high white, excellent printability for mainly ice cream cup
Product Description:
Product range: 170 450 GSM available in different quality grade.
Size: Sheets and reels are both available, any special sizes as per customers requests Material: 100% Wood Pulp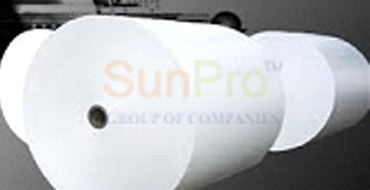 Features:
Standard weight, high-standard stiffness, even thickness, coated surface, good smoothness and brightness is above 90% PPS, etc.
Typical applications:
Widely used in packaging and printing like Shoe boxes, wine packages, cigarette middle packages, matchboxes, toothpaste boxes, cosmetics outer packaging, or whatever packaging the item may be suitable for.