Flexible Extrusions Laminates Packaging
SunPro™ Group offers superior extrusion lamination products for different packaging and lamination requirements. Packaging extrusion lamination is a converting process by the combination of two substrates using a molten polymer. In this process, the extrudate enters the nip, which is formed by two rolls. Two substrates also enter the nip by traveling over each roll. The extrudate is therefore the central part of a sandwich material. The factors – flow, substrate non-uniformity, and specific adhesion control the bonding of the three materials in the resulting sandwich composite.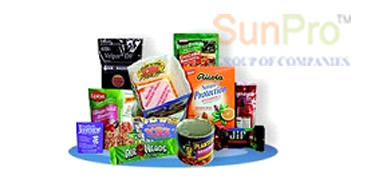 Salient Features :
Some outstanding features of the extrusion process are:
Can be used for substrates like paper, foil and even a plastic film.
The process can perform either extrusion coating or extrusion laminating.
Provides highly effective and durable lamination.