3 PLY MYLAR FOIL
Specifications: 12 MIC PET / 25 MIC FOIL / 12 MIC PET
Commodity : 3 PLY FOIL LAMINATES is a three layer lamination of 12μ polyester film / 25μ aluminum foil / 12μ polyester film. Used as a facing over insulation board, segments, pipe sections, etc... Primarily used in cold/cryogenic insulation systems, to prevent the ingress of moisture into the insulation.
3 PLY FOIL LAMINATES combines the excellent vapour barrier properties of aluminum with the outstanding mechanical and thermal characteristics of polyester film, giving an ideal, flexible and efficient barrier material, suitable for outdoor use.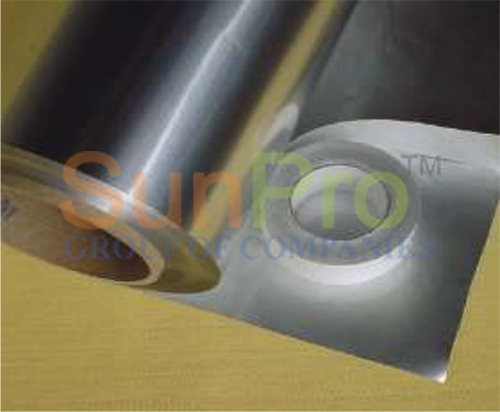 Features:
Helps to prevent Corrosion under Insulation (C.U.I.)
Multi-layer construction of aluminum and Polyester foil.
Excellent vapor barrier properties.
Outstanding mechanical characteristics.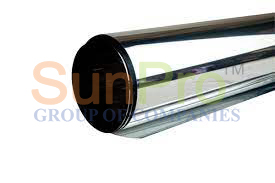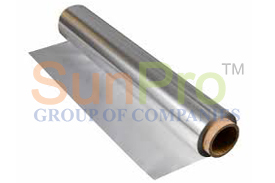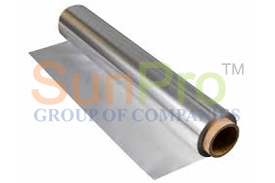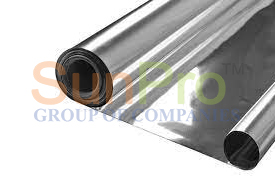 Remarks:
Core ID : 76mm (3inch)
Standard length: 1,000mtrs - 2000 mtr. Other lengths available on request
Thickness Tolerance : +/-7% Maximum
 Widths : 700mm-1520mm Max
Specification :
PROPERTIES
UNIT TYPICALVALUE
Thickness
micron
49
Density
gr/cm3
1.41 for PET,
2.71 for Foil
Weight
GSM/sqmtr
106
Yield
sqm/Kg
9.43
Tensile strength
(ASTM D 882)
MD >100 N/mm2
Emissivity
%
0.09
Humidity absorption
%

<0.3
Service temperature
°C
-80 / +150
Elongation
%
54-58 %